This just arrived in the mail from South Africa;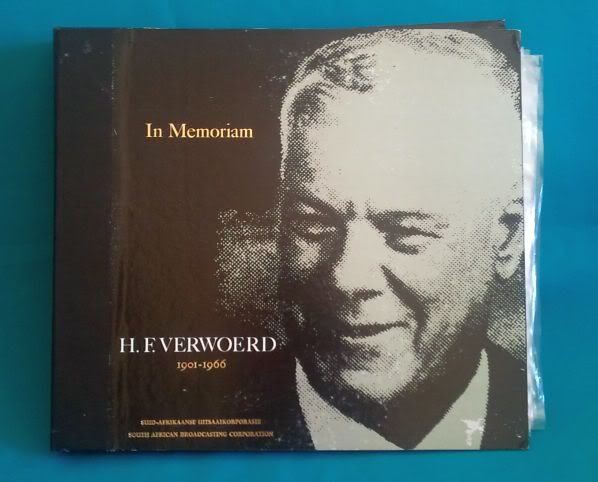 A massive 12 LP boxset from South African Broadcast Corporation commemorating the life of Dr. H.F. Verwoerd. Recordings in both English and Afrikaans. All records are seemingly unplayed, mint condition!
I had to stop transferring for awile until I worked out a different way to import audio into my laptop which doesn't have a line level input like my dead desktop did. I was going through the mic input which worked but I found out it could actually harm my reel to reel. She's already getting up there in years and needs TLC.
So more Swift recordings will be coming soon as well as the Verwoerd recordings. I also found an LP of a goofy 60's edumacated commie-nigger that I may post just for laughs.